FABLAB DIGISCOPE
Digital Fabrication Laboratory. Open to everyone. 100 sm. 15 digitally-controlled machines .Click here to book your first visit (15 min).
More about this platform

We Are Antidisciplinary: Our vision exceeds the boundaries of interdisciplinarity. Publics of fablabs are more than professional backgrounds.
We Design Reality: Together with you we design Reality to bring societal change. Please take action. The first step is to book your first visit below (15 min).
We Propose Distributed Education: You can enroll in Fab Academy or Bio Academy at Fablab Digiscope. You're feelin' adventurous ?
We Attend and Empower Every Publics: In 99% of the time, we share space, knowledge and machines. You bring the materials. We don't work for you. You do the job. For the last 1% of the time, for some very special cases, you can hire us.
We Do Research: Fablab Digiscope is a Research Facility where scientists and non scientists do research. What ever your background is, show up!
We Are a Fablab Network SuperNode: We serve as one of the 12 Super Nodes of the Global Fablabs Network. We can help you in many ways.
Learn To Teach / Teach to Learn: Best Practices in fablabs consist in Learning from others and Teaching to others. Got it ?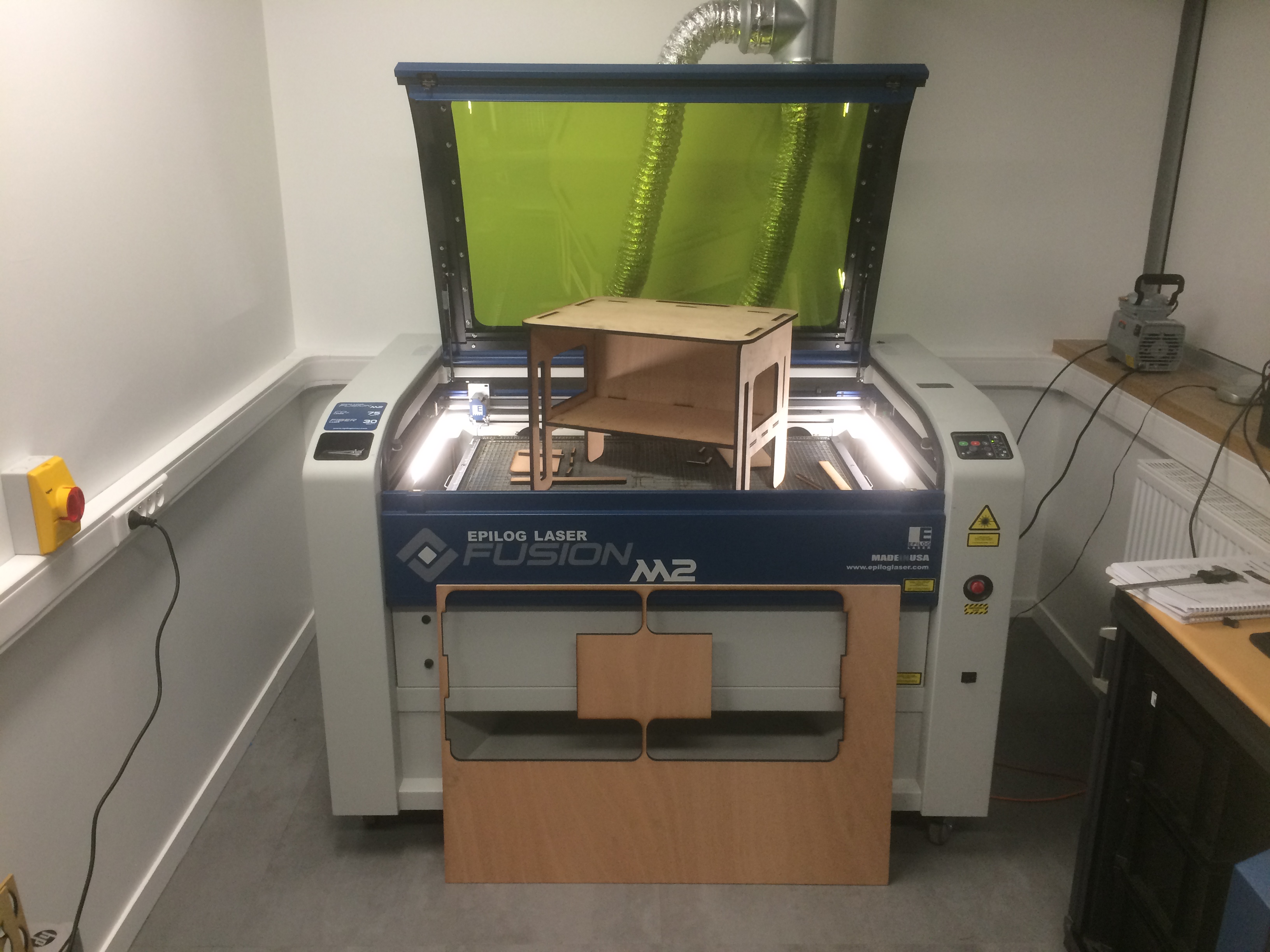 Technical description
Laser Cutter : Epilog Fusion M2+ 40" (75 watts CO2 + 30 watts Fiber)
Laser Cutter : Epilog mini 24" (40 watts)
3D Printing FDM : 2x Ultimaker 2+, 2x Ultimaker 3 (standard and extended)
3D Printing SLA : 2x Form2
Milling Machine : Roland Modela MDX40A (pcb milling)
Milling Machine : Shopbot Desktop 2418 (3 axis milling)
Milling Machine : NC Pocket (5 axis milling)
Vinyl Cutting : KNK MAXX Air
Sewing/Embroidery : Pfaff Creative 3.0
QPCR : Chai Technology
Other : Electronic Bench, Arduini, Raspberry Pi, Atmel, etc.
Location
Building 660 (Digiteo - Claude Shannon) - Université Paris-Sud, Orsay